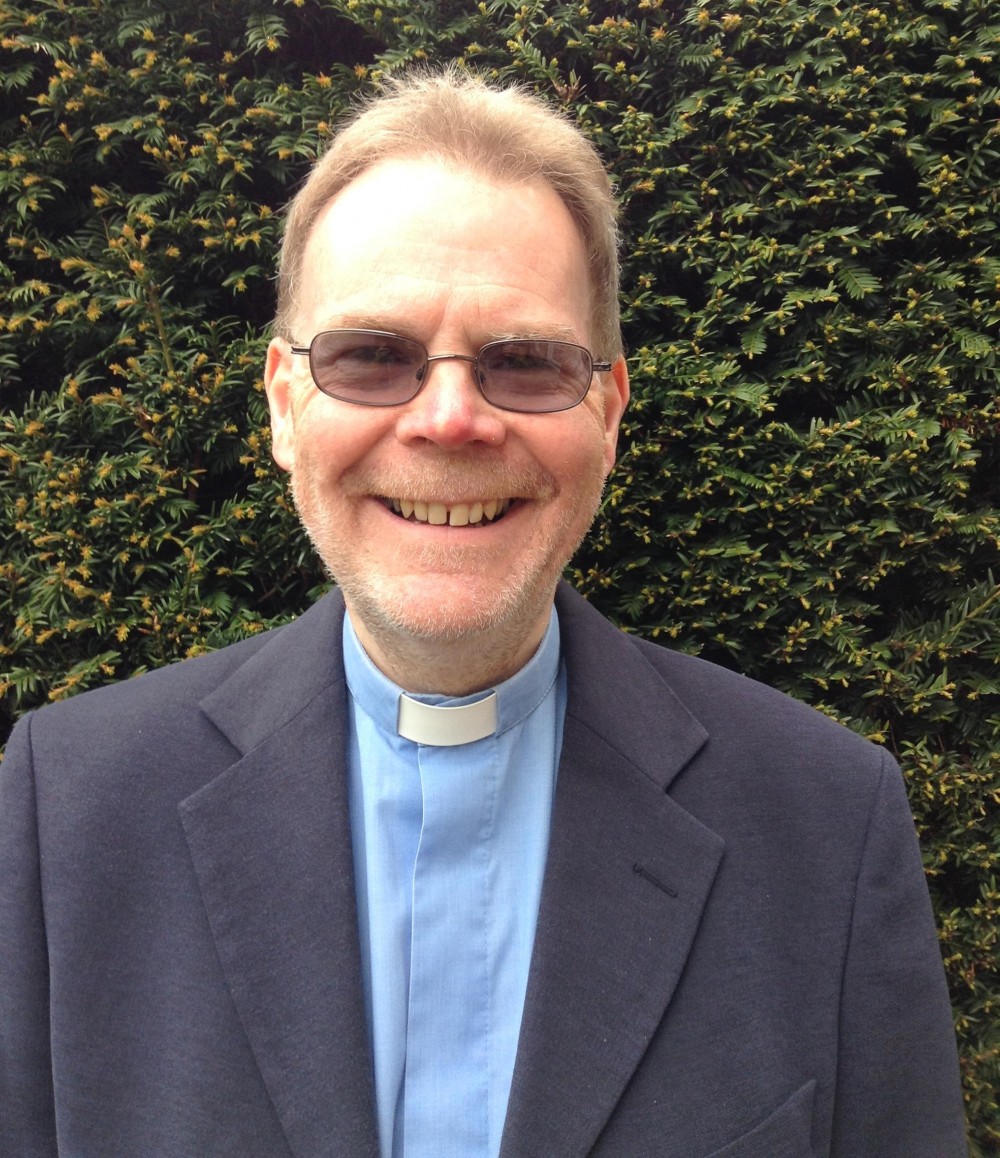 Jon Hutchinson
Vicar of Sunningdale
The Revd. Jon Hutchinson was ordained Deacon in 2001 and Priest in 2002 in Hereford Cathedral. His Curacy was at Church Stretton (with All Stretton
and Little Stretton) in Shropshire, serving mainly at St.Laurences. In 2004 he became the 8th Vicar of St.Margaret's Aspley on the west side of Nottingham in the Diocese of Southwell and
Nottingham. During his 13 years at St.Margaret's Jon also became chaplain to the neighbouring Bluecoat Academy as well as serving as a
Governor and member of the multi academy trust
board.
In 2017 Jon became the 14th Vicar of Holy Trinity Sunningdale.
Married to Katherine they have three children, Iain (married to Zoe), Anna and Helen. Before ordination Jon worked for the Bradford and Bingley Building Society (and was not responsible for it's collapse!) and many years ago ran a fish and chip shop with his father.
Ministry Team
Revd. Terry Ward-Hall, Clergy Team Member
Terry has worshipped at Holy Trinity for over 25 years, first joining the PCC in 1996 and holding a wide range of responsibilities over the years.
He was authorised to preach in 2004 and became
a Licensed Lay Minister in 2014.
He was ordained Deacon in December 2019


Dolapo Ogunbawo, LLM
Dolapo was licensed as a Lay Minister
on November 1st 2014.
She is also a Diocese
Safeguarding Trainer.
Carol Elsasser
Churchwarden

Michael Grist
Churchwarden
Roz Doherty
Head of Pastoral Team

Amanda Carter
Church Administrator

Becky Meadows
Safeguarding Officer