A record of the Memorials within Holy Trinity Church Sunningdale
West Wall
To the memory of Sir Joseph Savory Bart JP DL of Buckhurst Park
Born 23 July 1843 died 1 Oct 1921
Lord Mayor of London 1890
A churchwarden of this church and a lay reader of the Diocese. Keenly interested in the work of religious education he was for many years a Sunday school teacher and manager of the day schools of Sunninghill and Sunningdale.
Lucerna pedibus meis verbum tuum et lumen semitis meis Psalm cxix.105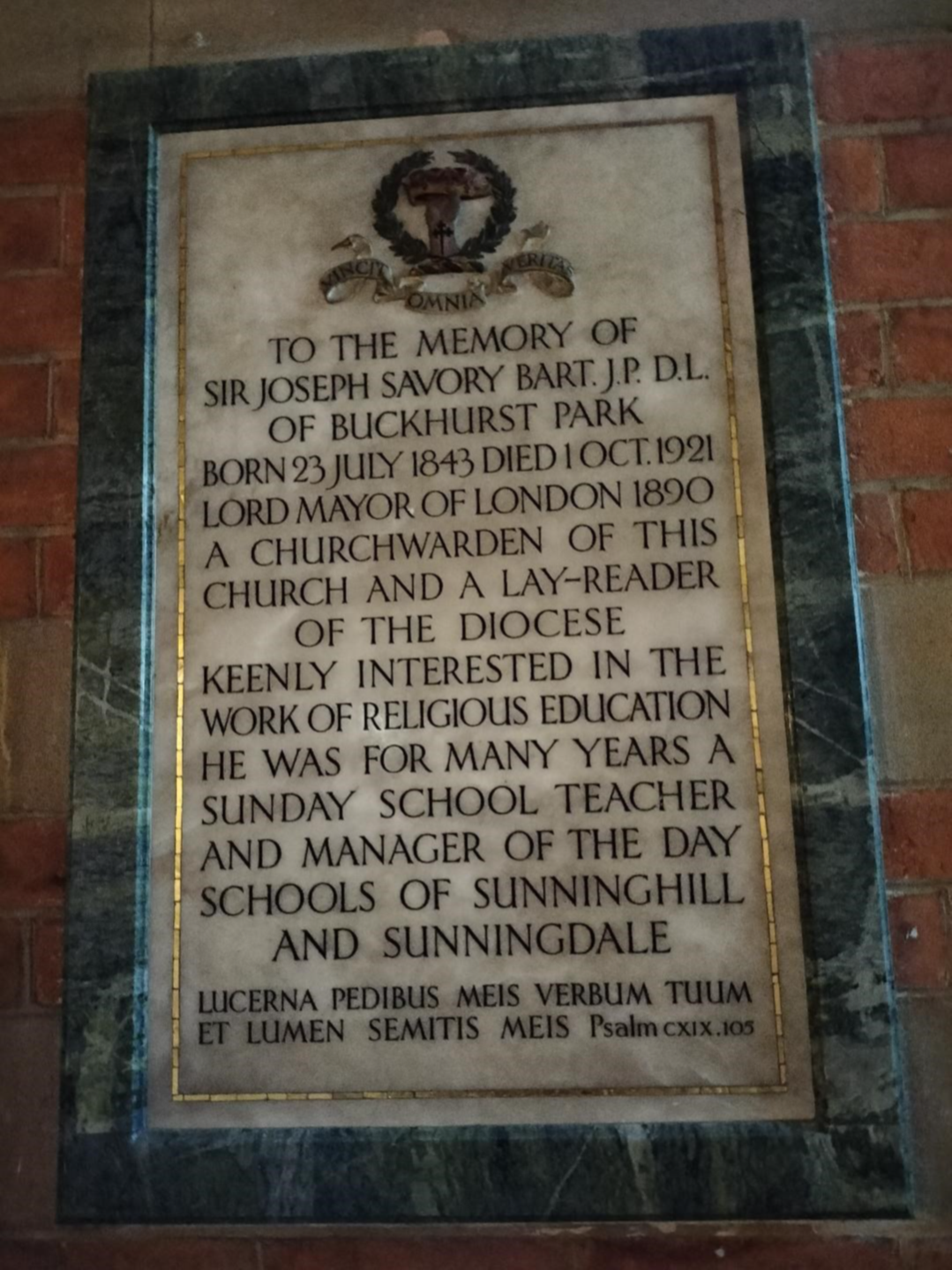 To the memory of the Hon Charles Rowley Hay Drummond of Harewood Lodge
Late Lt Colonel Scots Fusilier Guards
Aged 82
Who on 27 May 1918 was laid to rest in this churchyard which for many years he tended and made beautiful with loving care.
A tribute from some of his friends.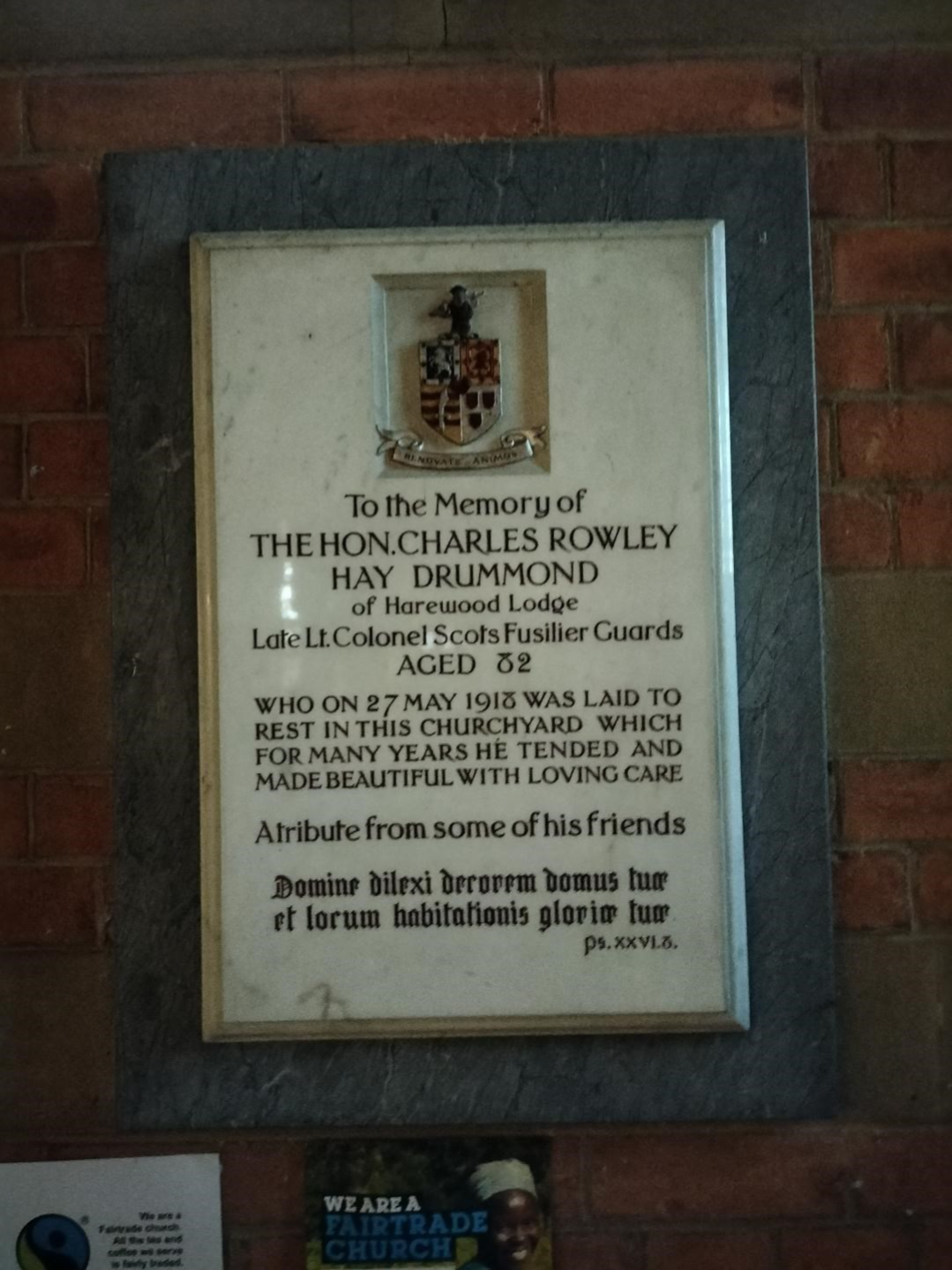 To the Glory of God and in honoured membory of the men connected with this parish who gave their lives at duty's call in the great war.
1914-1918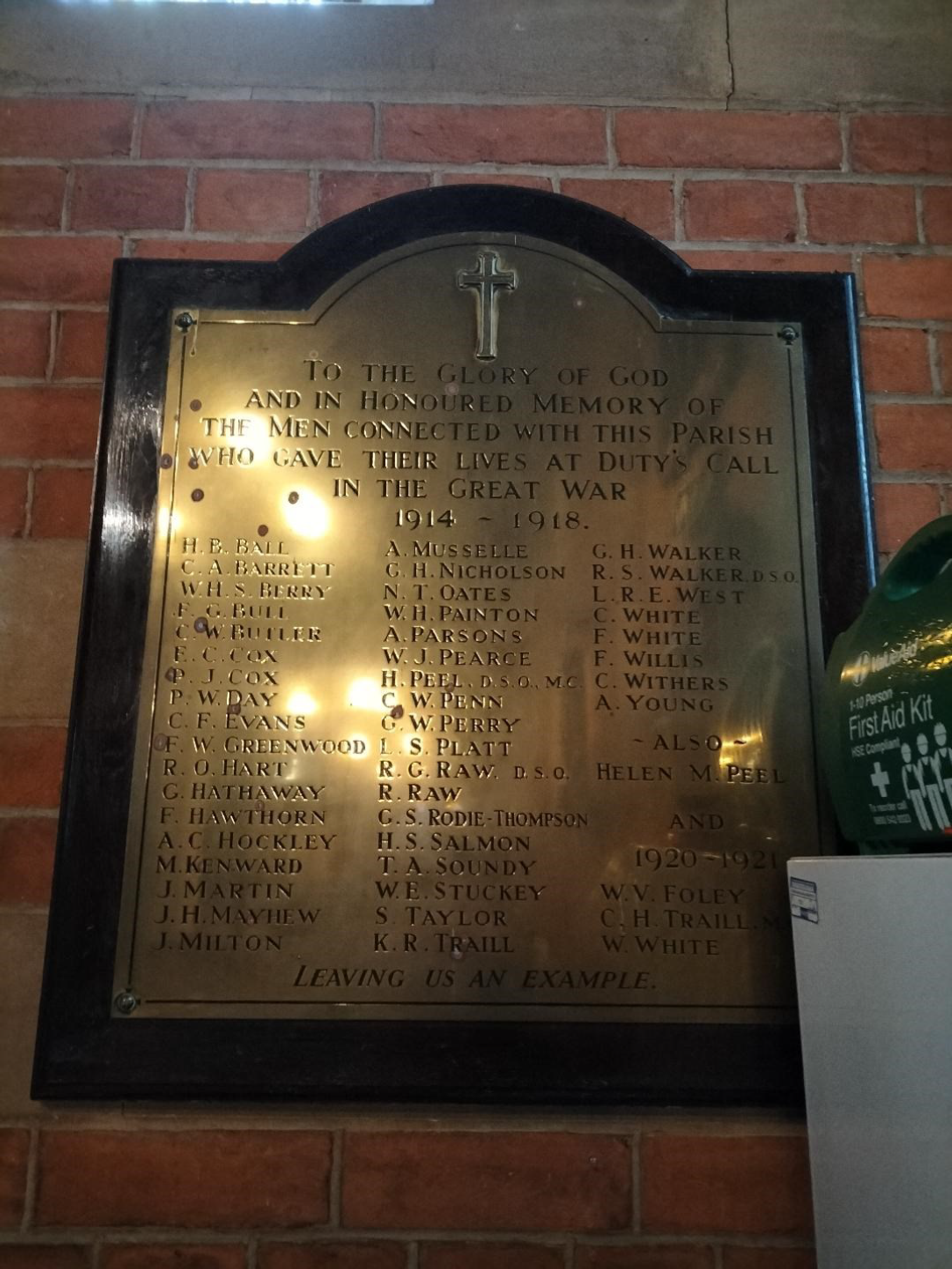 The amplifier is a gift of Sir Hugo and Lady Cunliffe-Owen in loving memory of their elder son Hugo Leslie Cunliffe-Owen
Born July 17th 1921
Killed in action 12th August 1942
Loved by all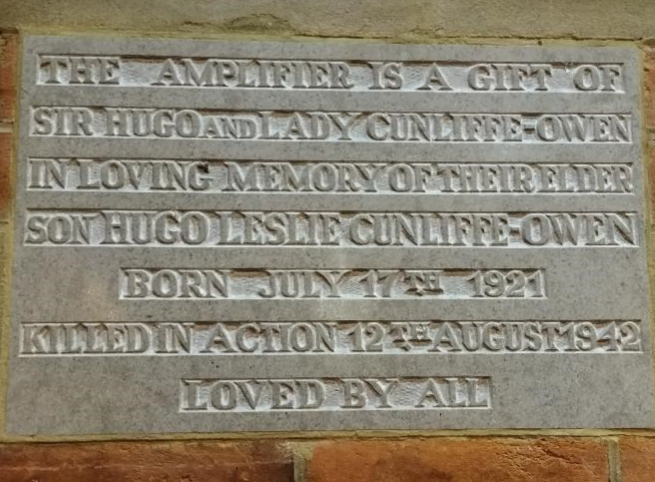 North Aisle
In memoriam Lt Col Charles Hay-Drummond
son of the 10th Earl of Kinnoull
Obiit May 23rd 1918 RIP
"a token of his children's love"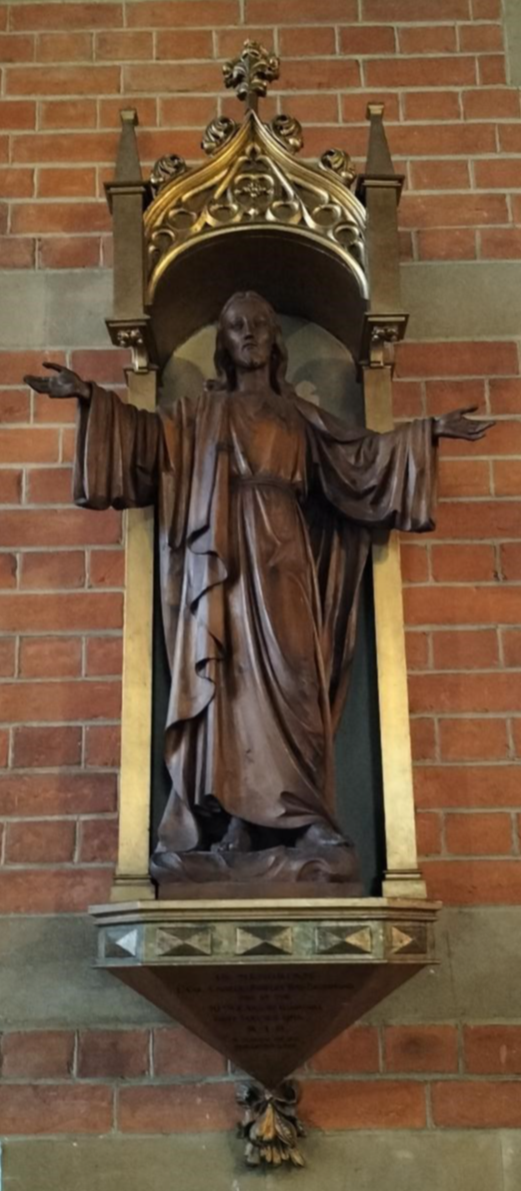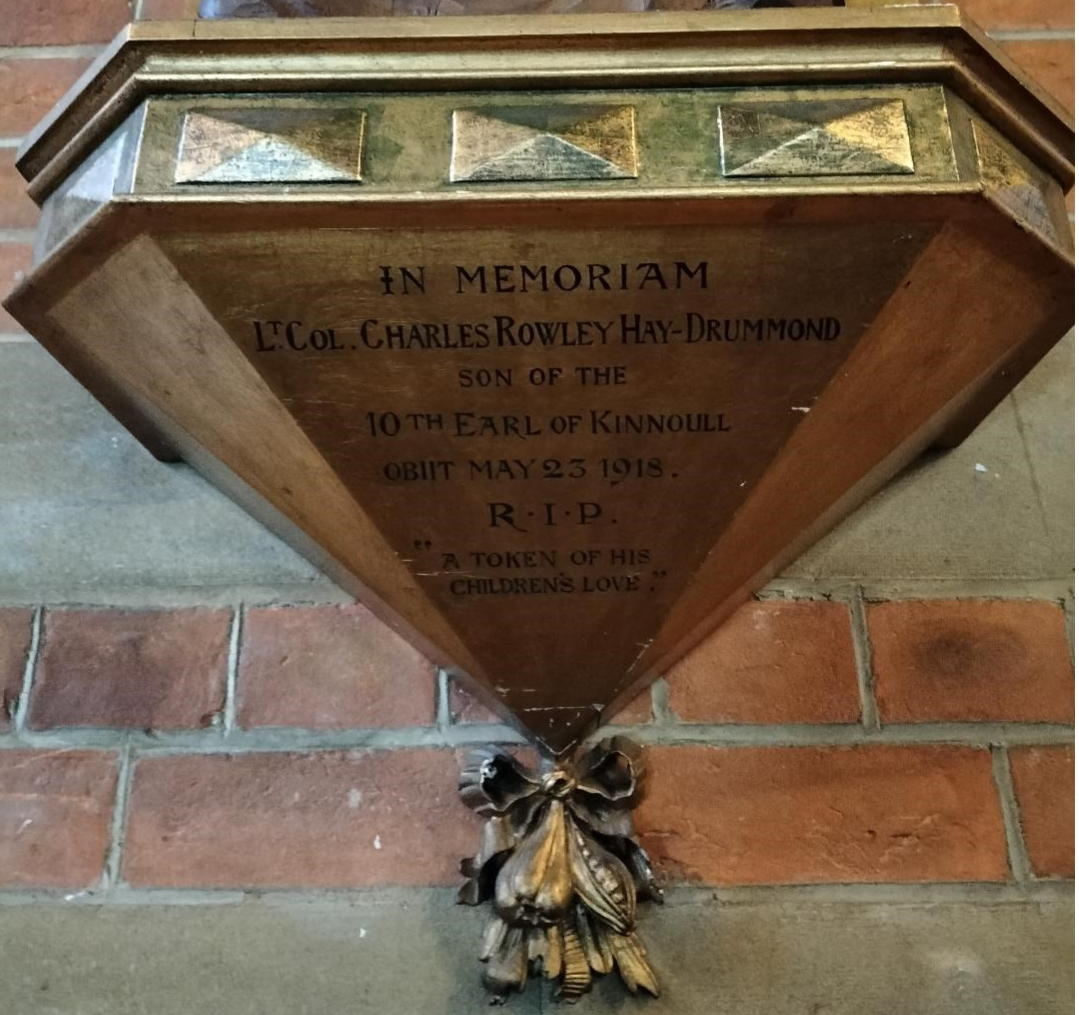 To the unfading and honoured memory of Lionel RE West
Captain's Battn the London Regiment
killed in action April 23rd 1915 near Bethune
and buried in Givenchy France aged 27 years RIP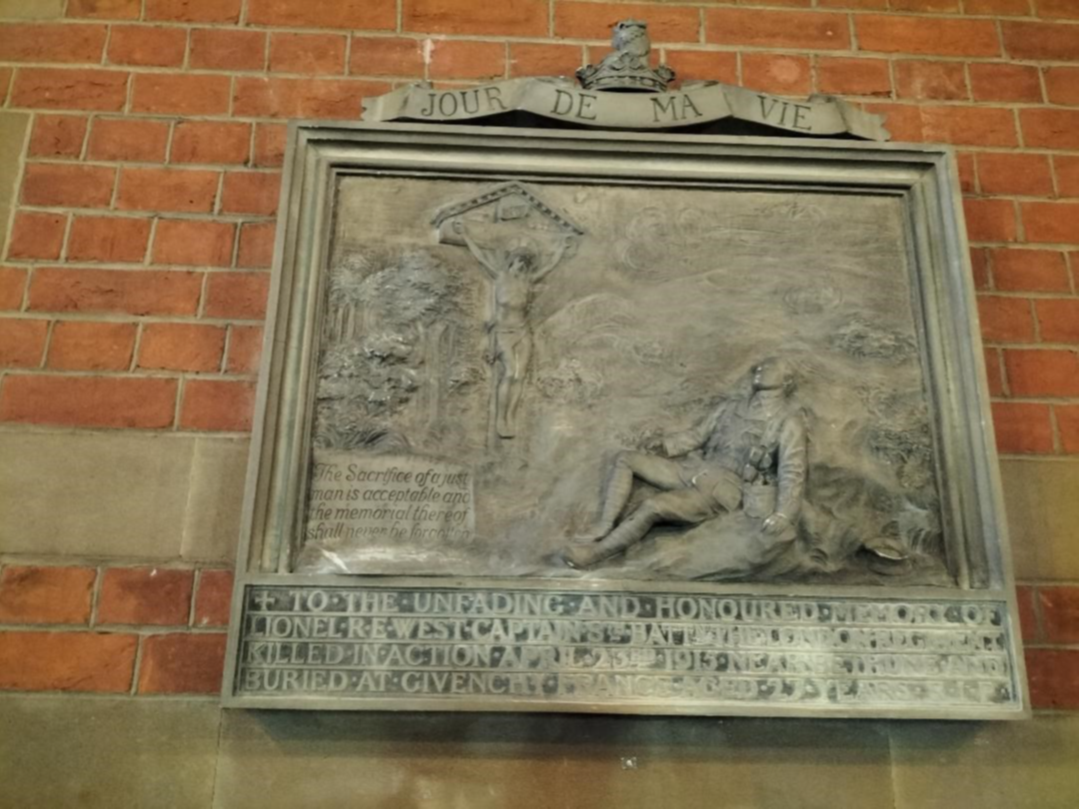 In affectionate remembrance of George Burt, Churchwarden of Sunningdale 1901-1917.
This table was erected by some of his friends as a tribute to his faithful service for the Church and Parish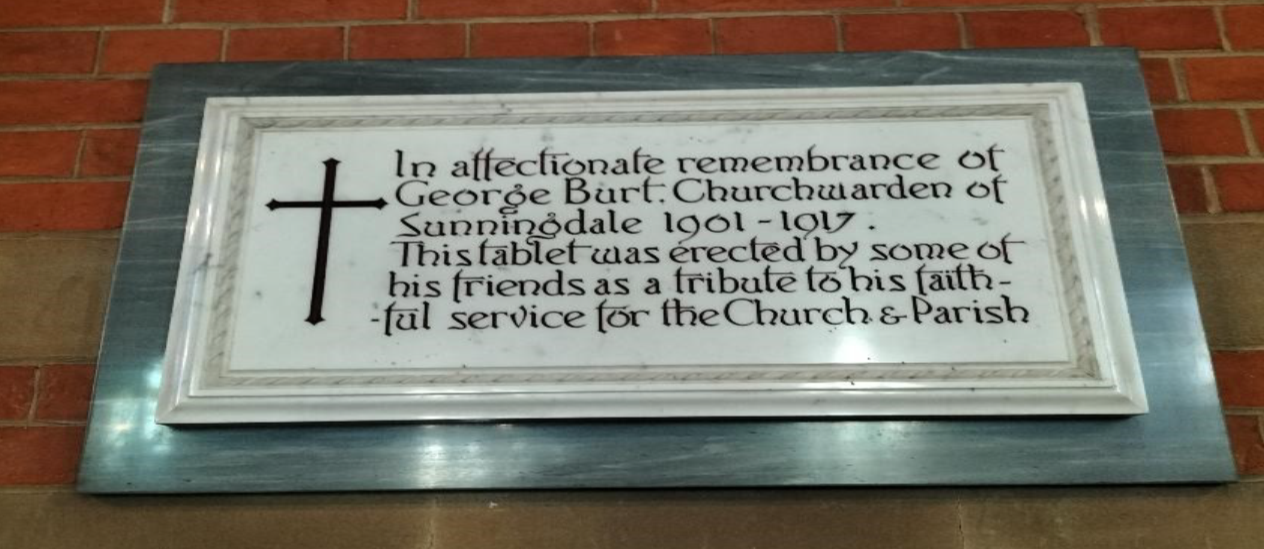 To the memory of Captain Home Peel DSO MC Post Office Rifles
Who fell in action near Longueval March 24th 1918 aged 33.
Also to the memory of his sister Helen Maud Peel VAD Motor Ambulance Unit who died December 13th 1917 aged 22.
They shall grow not old as we that are left grow old
Age shall not weary them nor the years condemn
At the going down of the sun and in the morning we will remember them.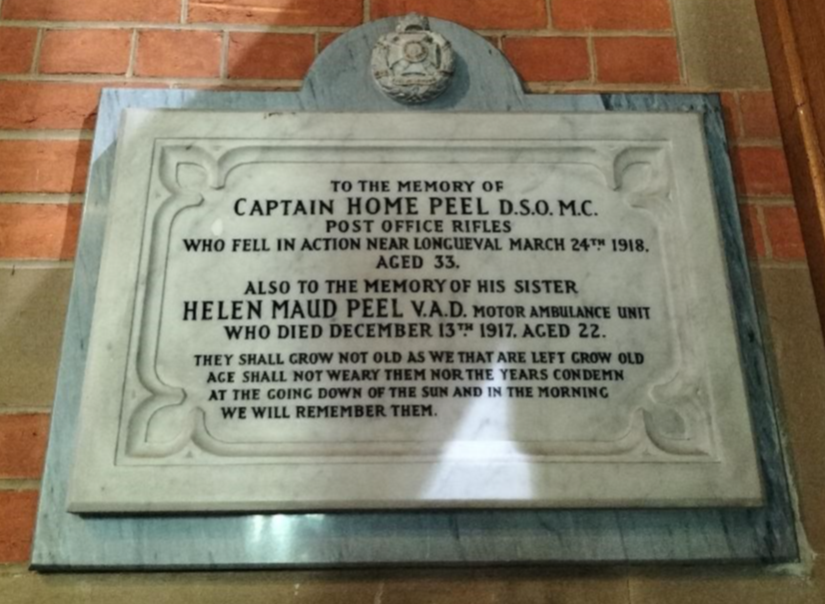 South Transept (Music Room)
This organ chamber was enlarged by John Adams Cree vicar in thankful remembrance of many blessings during a ministry of fifty two years.
AD 1900.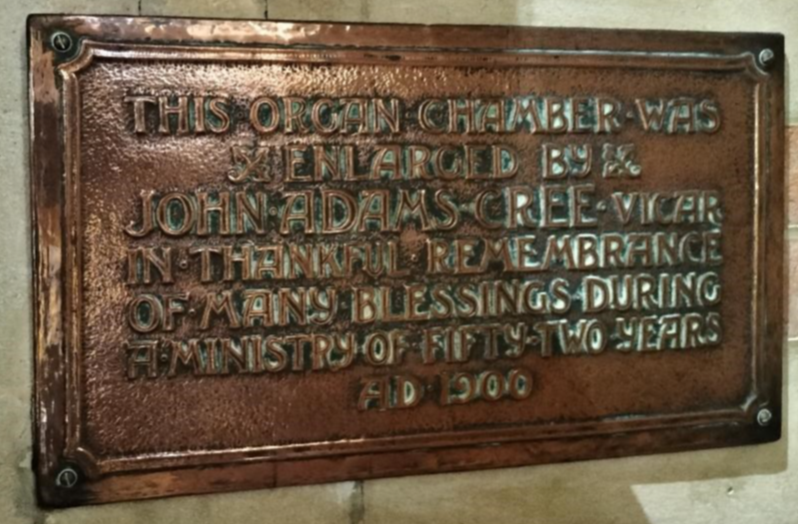 In memory of Thomas King Chambers MD of Shrubs Hill House Sunningdale
Born Oct 16 1817 Died Aug 15 1889
and of Henrietta Reavely his wife
Born Dec 7 1827 Died Oct 3 1893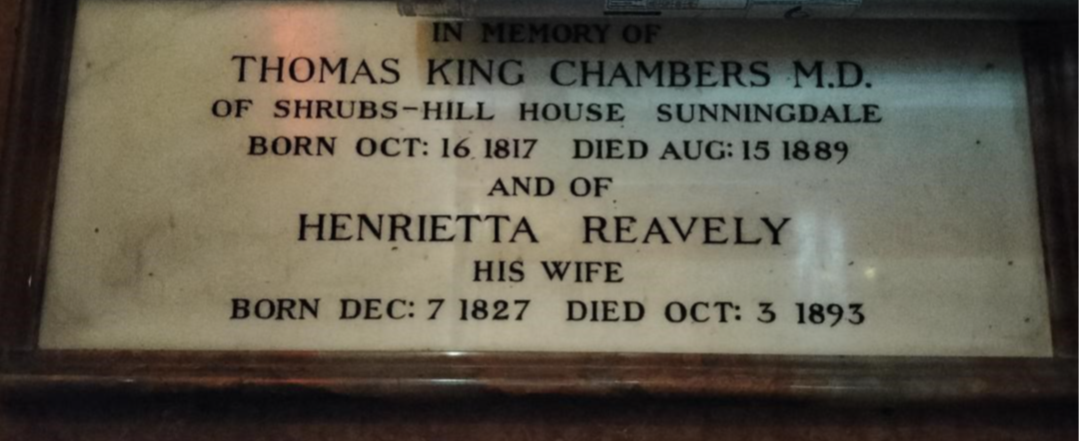 Nave
To the glory of God and in loving memory of John Clowes
Born March 25 1823
Died March 7 1909
Churchwarden of this parish 1903 to 1908
And of his wife Caroline Elizabeth
Born March 7 1825
Died October 20 1907
"Until the day break and the shadow flee away"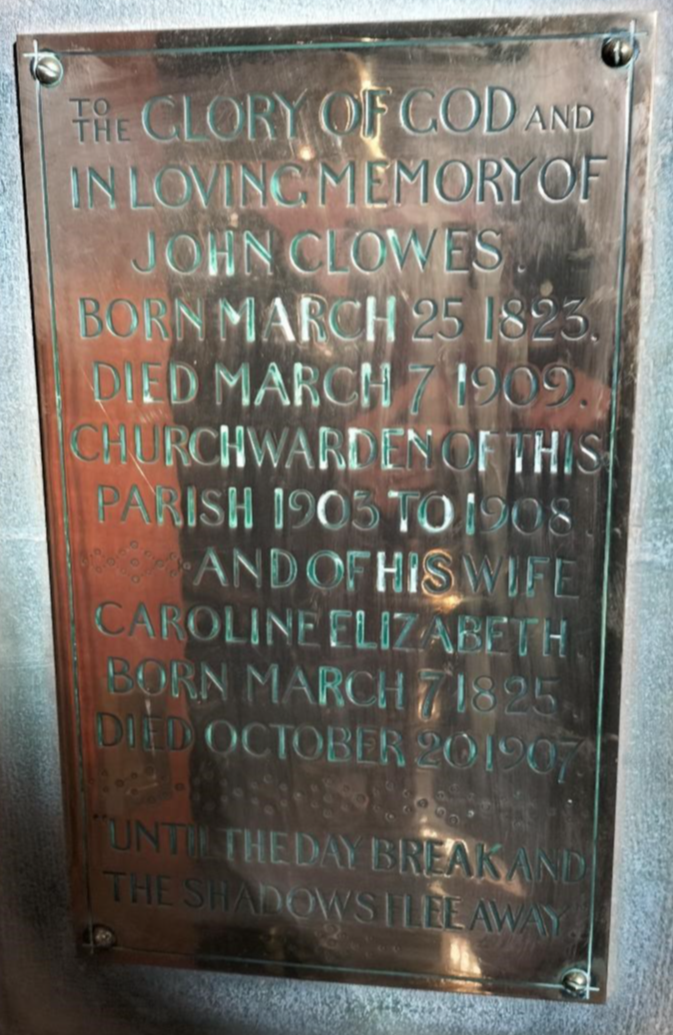 To the glory of God and in memory of Katharine Charlotte Farrant
a worshipper in this church.
October 1896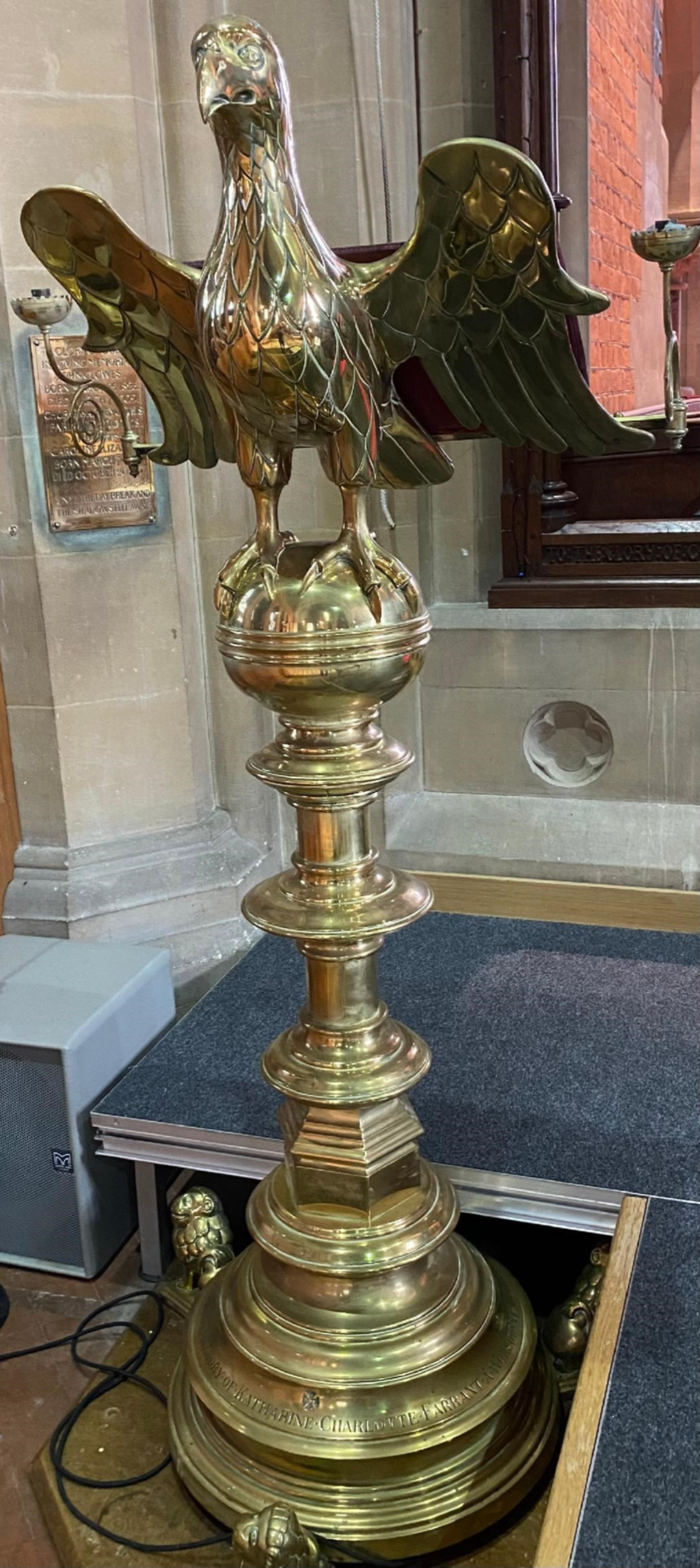 Rood screen

To the glory of God and in loving memory of WC Raffles Flint for 27 years vicar of this parish.
This screen was erected by his congregation and parishoners AD 1888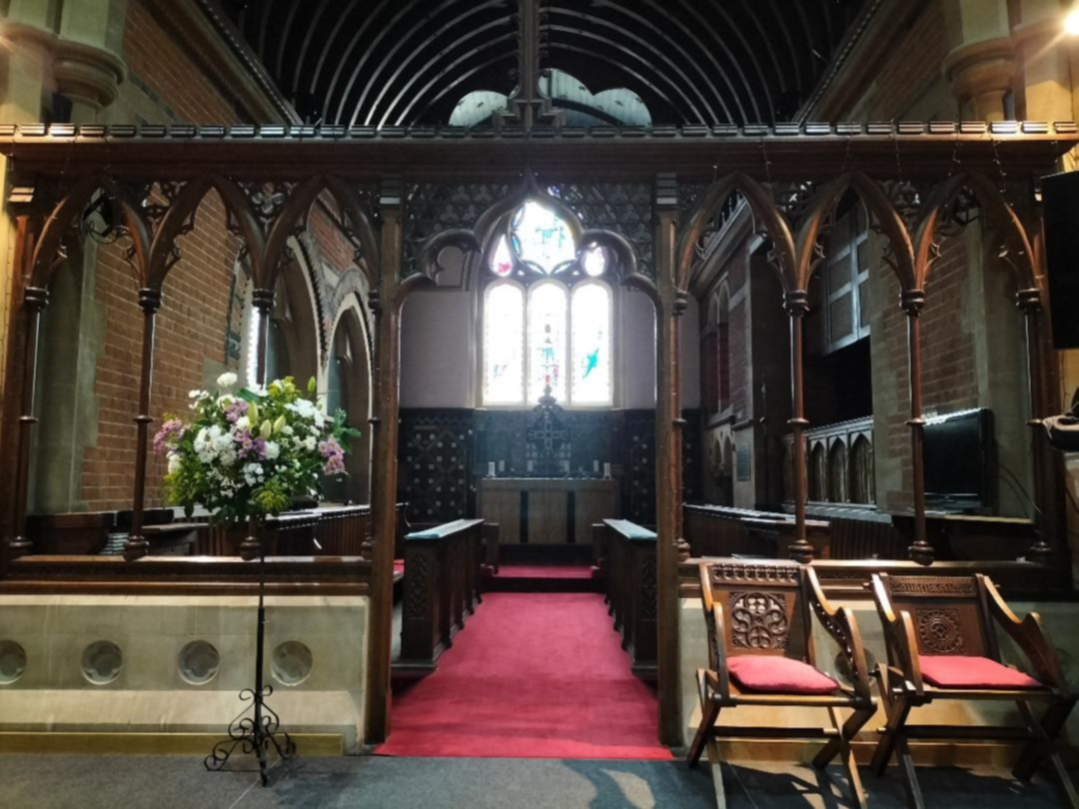 Sanctuary
These stalls were erected as a loving tribute to the faithful work of the Revd John Adams Cree BD Vicar of this parish 1884-1903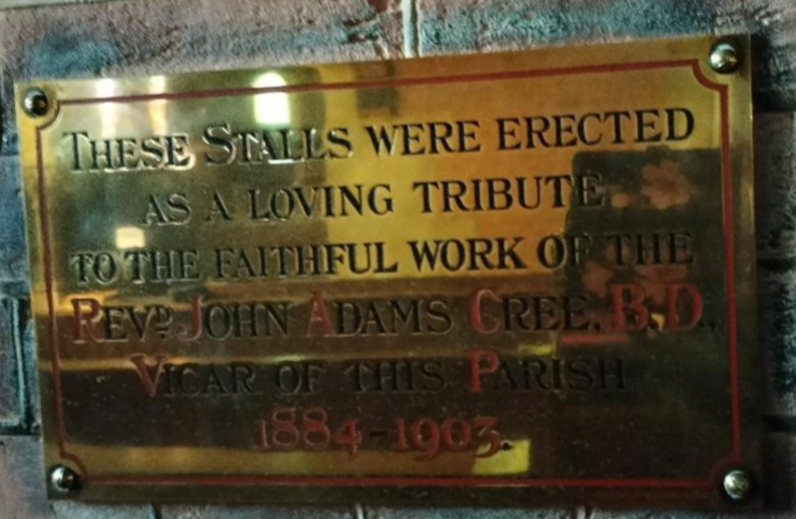 We pray you remember William Charles Raffles Flint MA Vicar of this church who caused this chancel to be built and who entered into rest Aug xxix mdccclxxxiv (1874)
Also Jenny Rosdew his wife who entered into her rest June ii mdccclxxxiii (1873) in grateful recollection of whom their children surviving give thanks to God and dedicate this memorial
Dormite dulces anime in pace Christi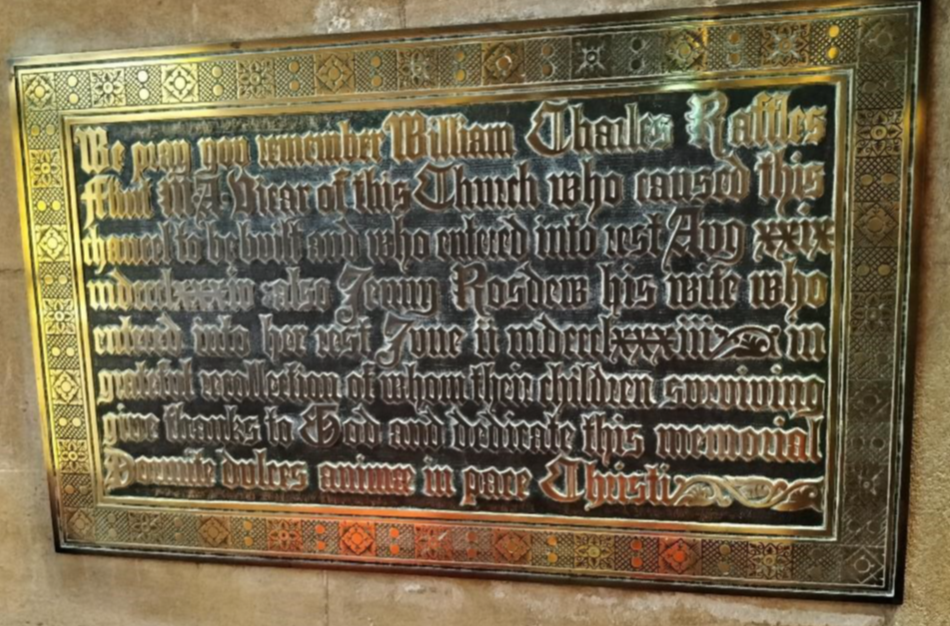 Approximate translation:
To the honour of the most holy trinity and in remembrance of Thomas Stamford Raffles and Sophie Raffles laid to rest
A D 1860

To the glory of God and in memory of Charles Clermont Cobbe.
Born June 25th 1868
Died March 18th 1927
The gift of EFC and VC Easter 1936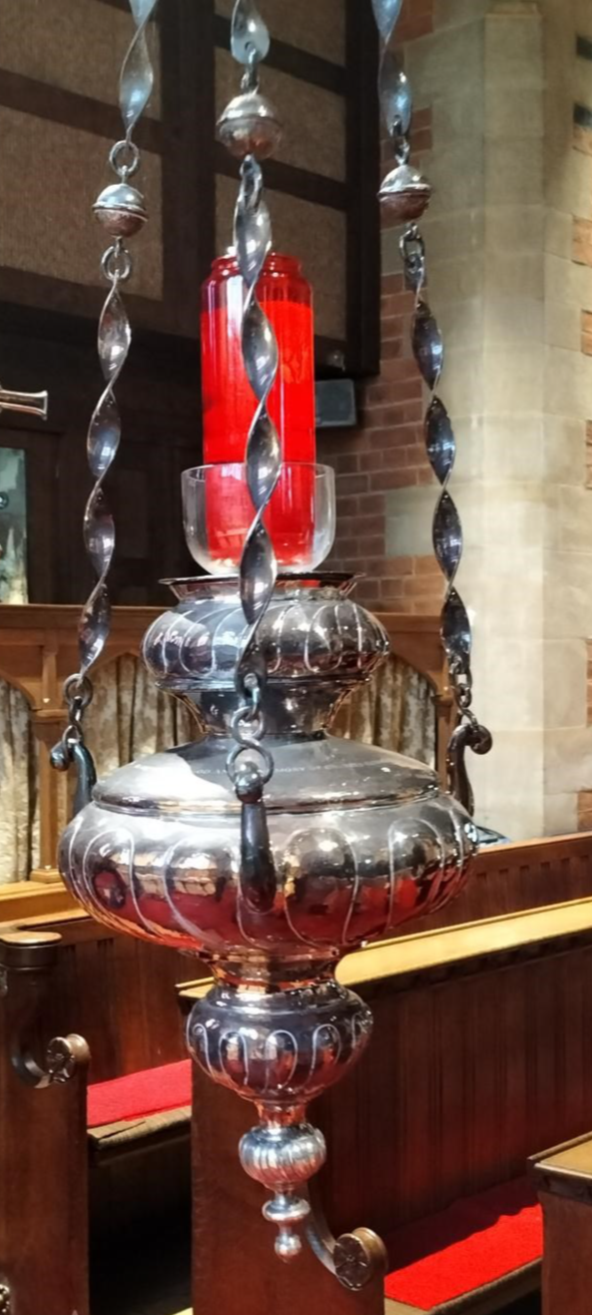 Altar rail (on inside of the gates):
In memory of Henry Attawell parish clerk the gift of his family. Oct 1936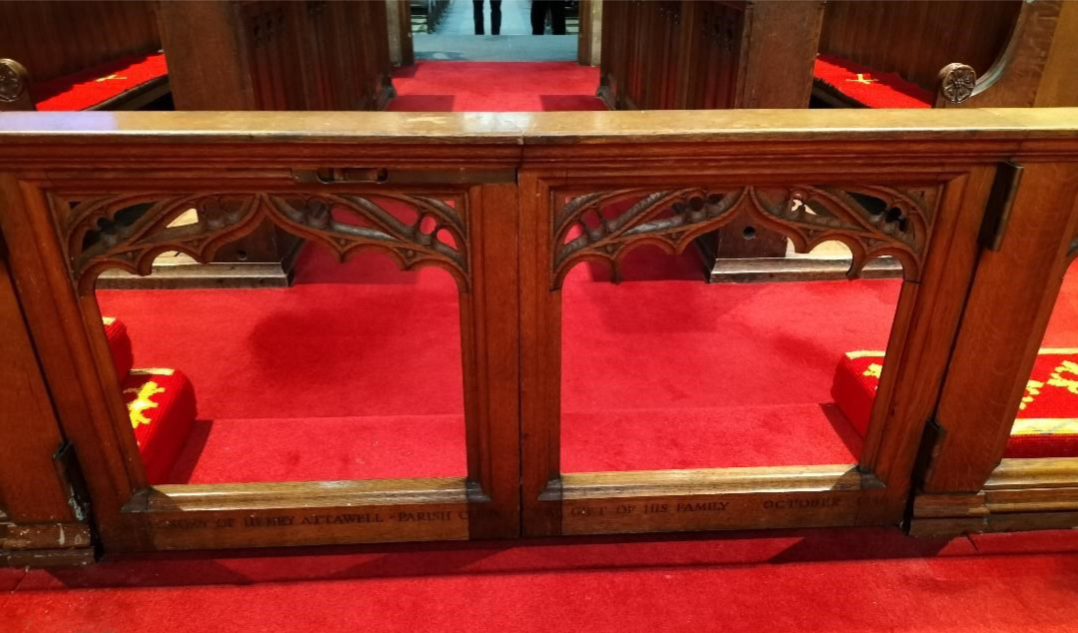 Lady Chapel
To the memory of the Revd Joshua Simon Hird BA eldest son of the Revd Joshua Hird DD Rector of Monxton Hants.
He was the first incumbent appointed to the district church of Sunningdale.
Died at Broomfields on the 20th day of April in the year of our Lord 1845
Aged 35 years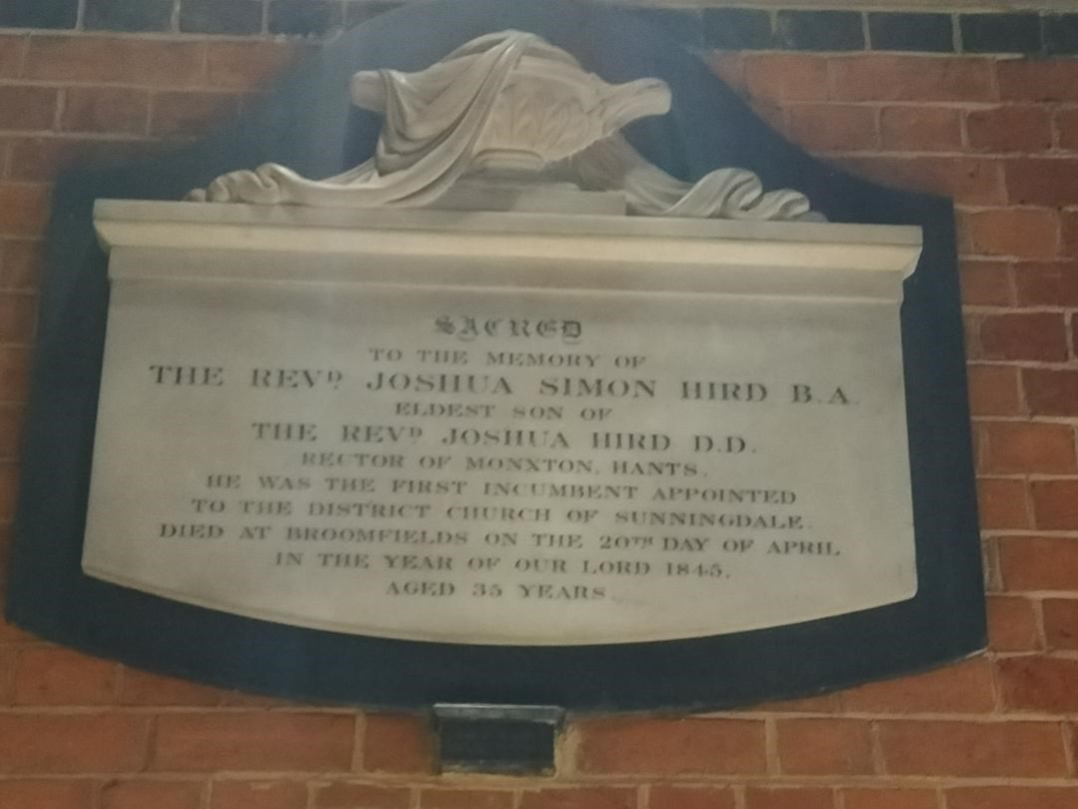 In memory of Sophia relict of the late Revd Joshua Hird DD
Late of Monxton, Hants.
Who died at East Sheen
May 18th 1856, aged 77 and was interred in the vault in this church yard.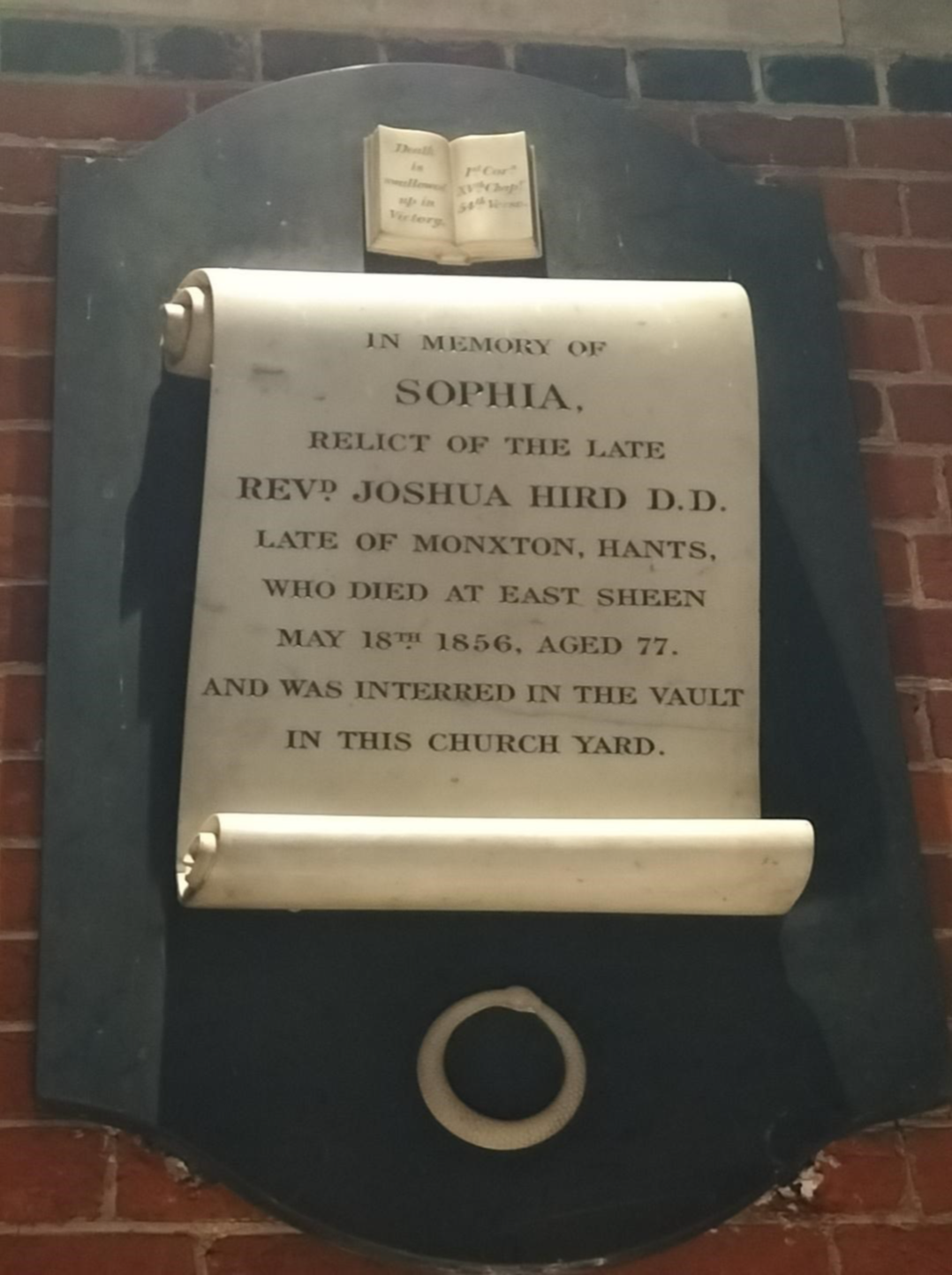 Sacred to the memory of Fanny Bedwell Hird
Who died June 18th 1849
Aged 4 years and 4 months.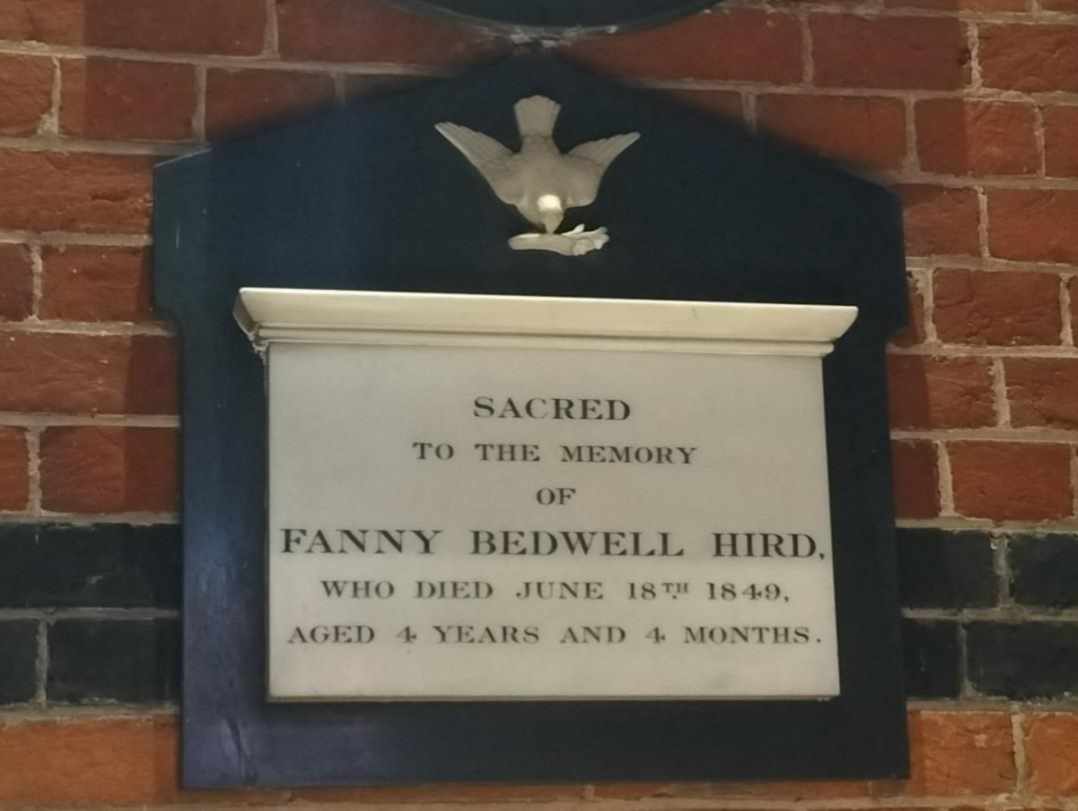 This altar with the rails and paving of the Sanctuary was the gift of William Trotter of Kings Beeches AD 1907.
Ad majorem dei gloriam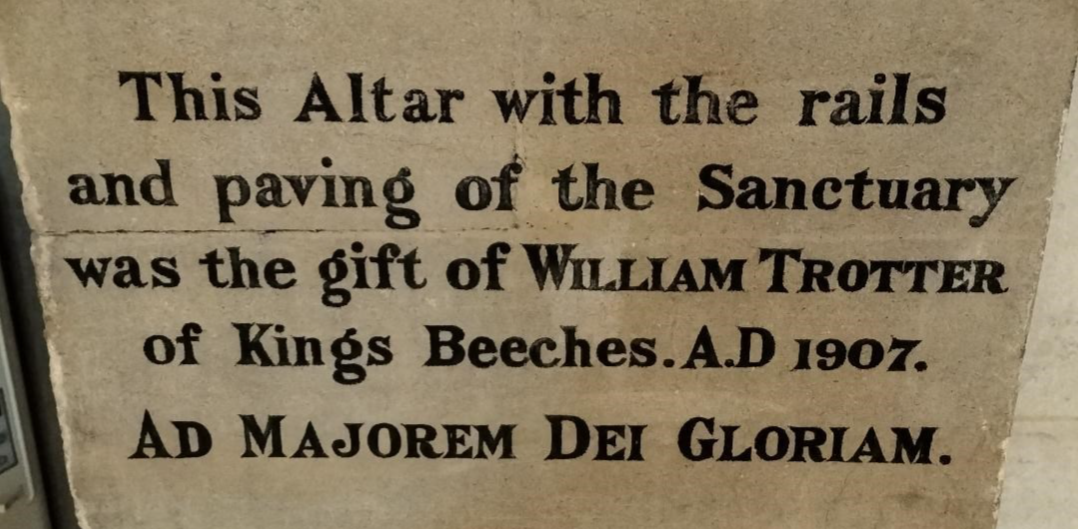 Doors into Lady Chapel
How amiable are Thy tabernacles.
Bequeathed by Ann Lane
AD 1900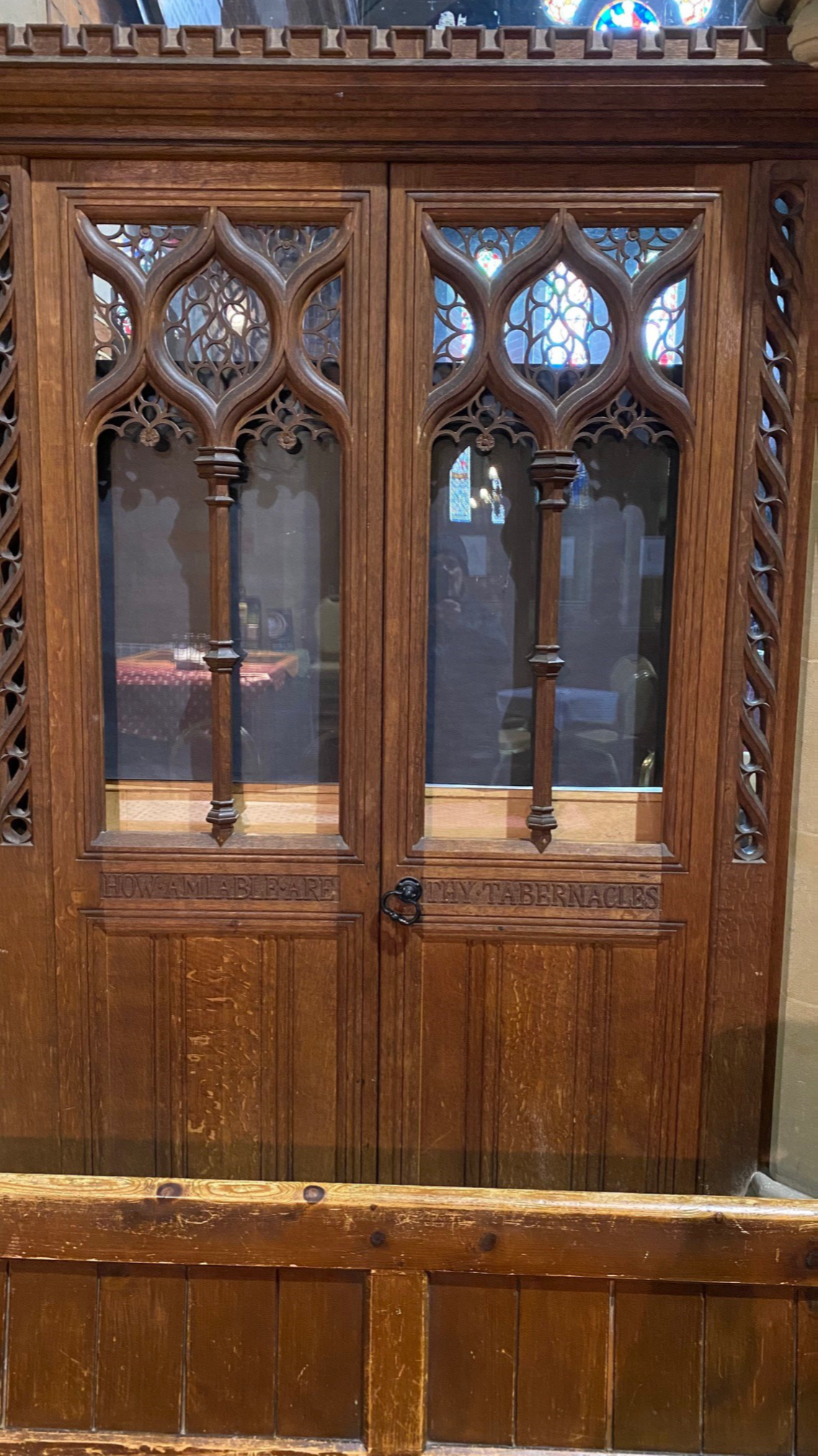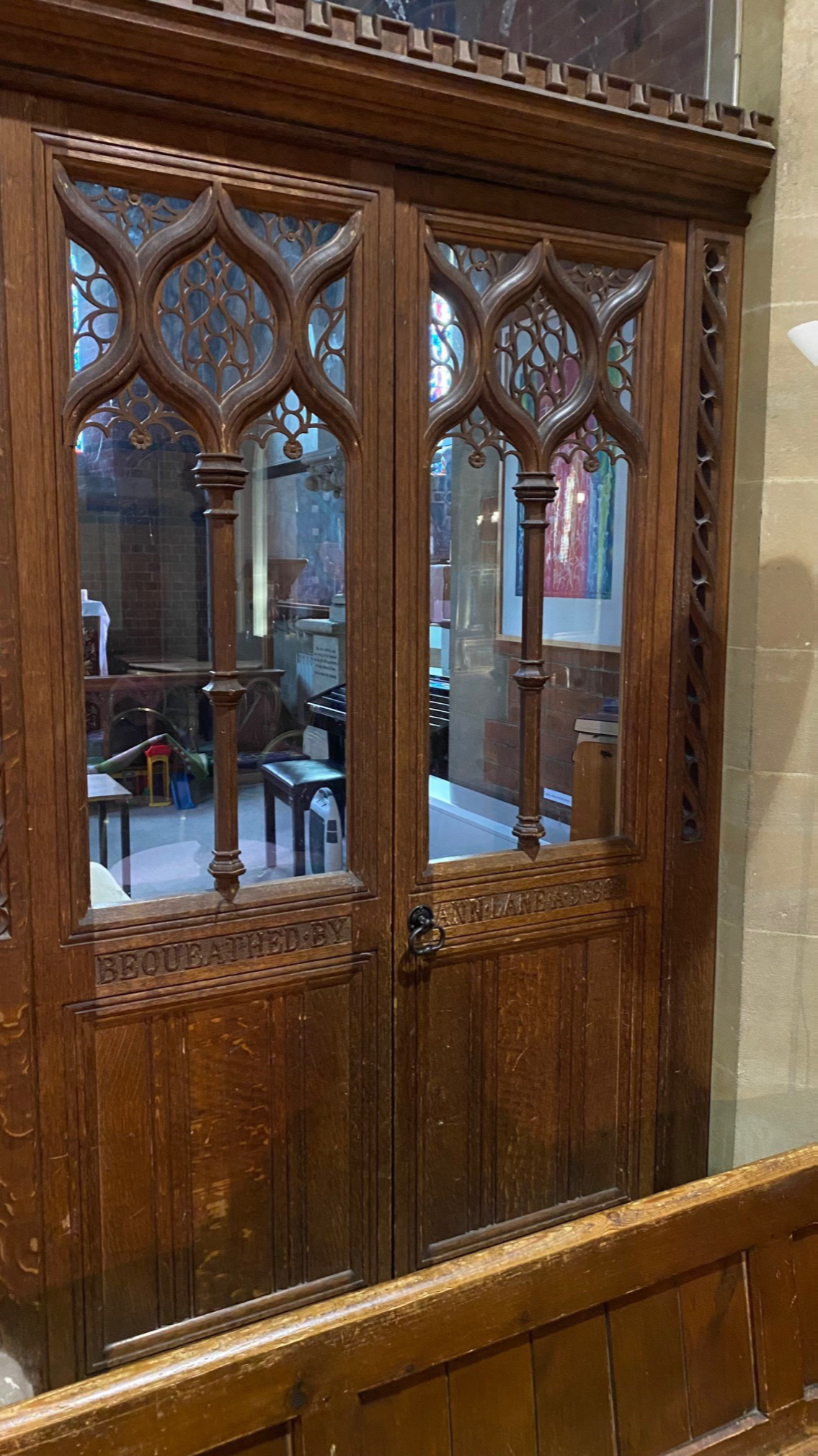 The Vestry
This vestry extension was given in memory of Dorothy Elizabeth Micholls
Also of Lt Alan Savile Michols 4th Hussars
Lt Gilbert Vivian Micholls 17/21st Lancers
Who gave their lives in the 1939-1945 War