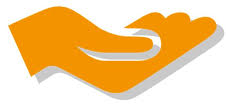 Our Gift to You, Given with Love
There can be times when receiving
a ready prepared meal
or a home baked cake
would be a very welcome gift.
In line with the HTS Church Family
ethos of offering care within our community, we are delighted to offer
Caring Cuisine.
How does it work?
Dedicated volunteers cook meals or soup suitable for freezing for 2-4 persons and large or small cakes.
Who is eligible?
Anyone in our community, not necessarily from the Church Family. A new baby has arrived. A member of the family is ill, or recuperating after an operation, or has had an accident. A new home has been moved into. Literally any time when someone is facing temporary challenging changes.
What do I need to do?
If you know of someone you feel would appreciate a gift from
Caring Cuisine
please contact Amanda in the Church Office (01344 621886). She will pass on the details and I will call to offer our gift and arrange to deliver it.
Warmest wishes Karen Fisher